Overview
The Marquee Theme is for the district or school that wants a refined design that puts your content front and center. This theme combines the graphical and textual elements of the Brochure and News themes for just the right balance. It is useful for sites wanting a clean and organized way to highlight information on the homepage. Like all eChalk themes, it is fully responsive and compatible with all devices.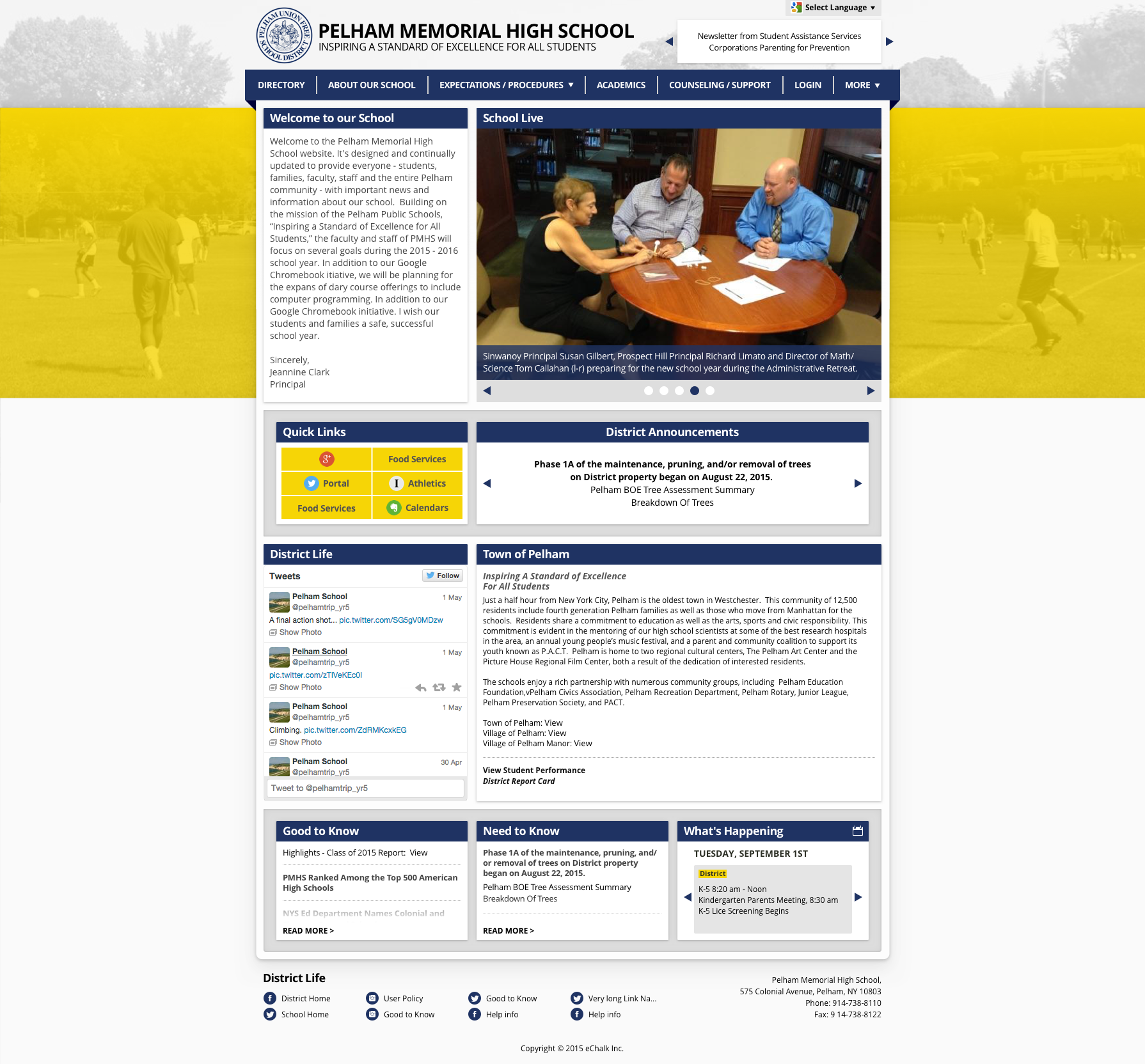 How Colors Are Used
The Marquee Theme heavily uses the primary color selection for the school name, motto, navigation ribbon, and block titles. Click here to see where the primary color is used in this theme.
The secondary color selection is used as the color of Link List items and a muted version of the secondary color is used as part of the background which overlays the rotating header images. Click here to see where the secondary color is used in this theme.
The tertiary color is not used in this theme.
Image Recommendations
Header Images (the main background images) with low contrast and more negative space work well.
Header Images should be at least 1024 px by 1024 px so they do not appear pixilated or blurry on the homepage.
Logos sit on top of the background images so they display best when they are monochromatic with a transparent background. Consider a slight drop shadow on the logo to ensure it displays well on top of background images containing the same color.
Logos should not exceed 300 px by 300 px.
Unique Features
Add Images to a theme Header area. Header Images will become the main background of the homepage and will automatically create a rotating slideshow if multiple images are added.
Add a Feed block to the Header area. Header Feeds will display as an overlay on the background header images in the upper right corner of your homepage.