The all-new eChalk got even better

on Friday, March 4, 2016!
Our Spring 2016 release features were available beginning Friday, March 4, 2016. On April 1, 2016, we released a follow-up with even more features. Read below for information on all the great new features and enhancements you have on your site.
We've provided preview links for many of the features below to give you a sneak peek of what the new tools look like. View the previews, explore your site, attend a webinar training, or watch a webinar recording to learn about the all-new eChalk.
NEW! eChalk Legacy File Migration Begins
Your files (documents, images, media, etc.) from the Legacy system will be migrated to your account in the new platform. Migration begins April 1st and will continue over the next several weeks. More info!
NEW! Profile Pages
Automated profile pages will be created for:
Faculty, Staff & Administrators
Classes
Groups
Class and Group managers can replace their automated public profile page with a custom public page of their choice, or they can leverage the automated page provided by the system. Public profile pages will be accessible through the directories and will help ensure no site visitor is left without information. Available April 1st.
The Marquee theme is our third theme available for the new platform. With a short header and refined design, this theme puts your content front and center.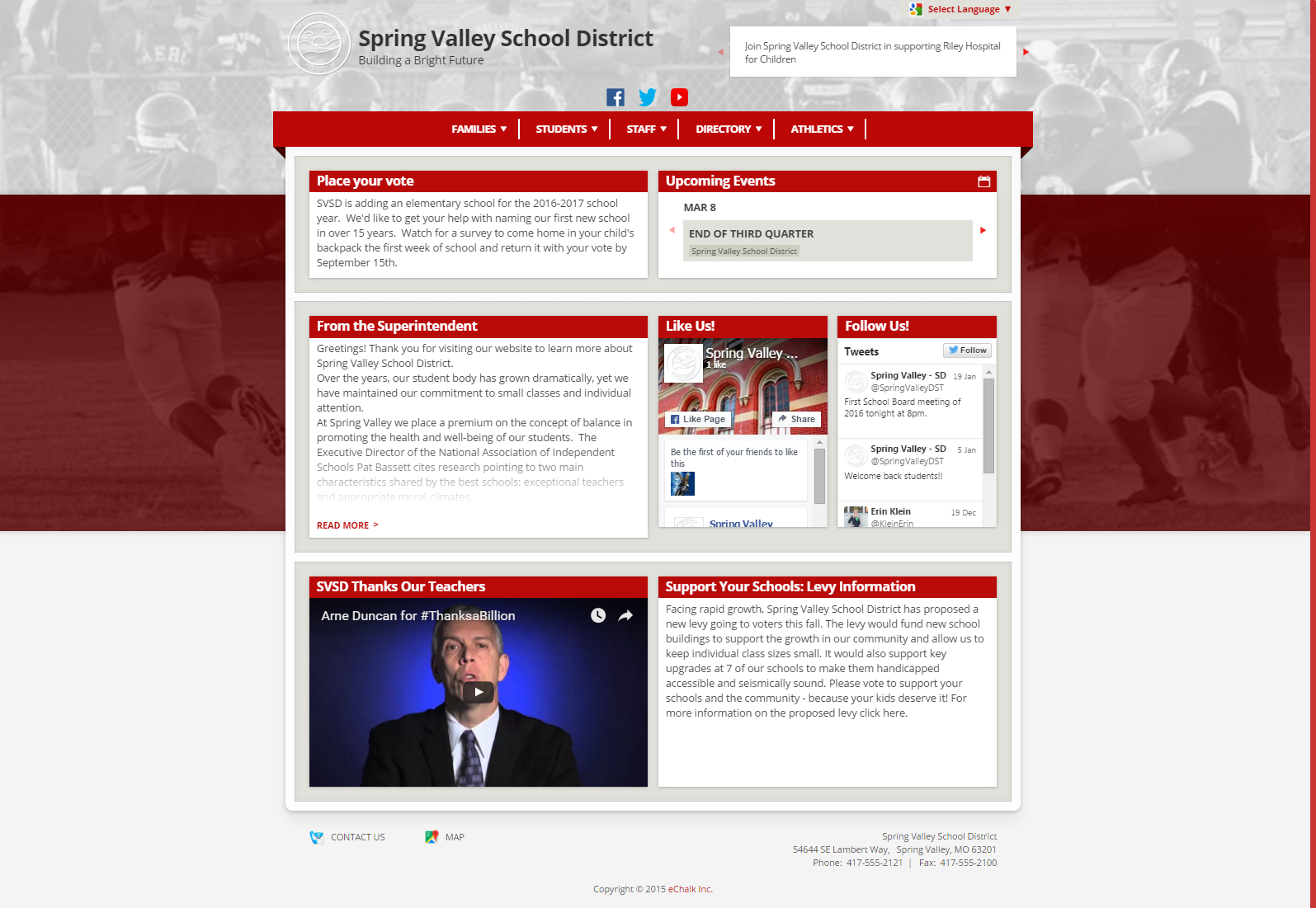 Automated directories will be created for: Schools within a district, Faculty, Staff & Administrators, Classes, and Groups. Add these directory pages to link lists or site navigation to give your users easy access to information. All information in an eChalk directory is dynamically updated based on the information in your site so you never need to worry about updating these pages.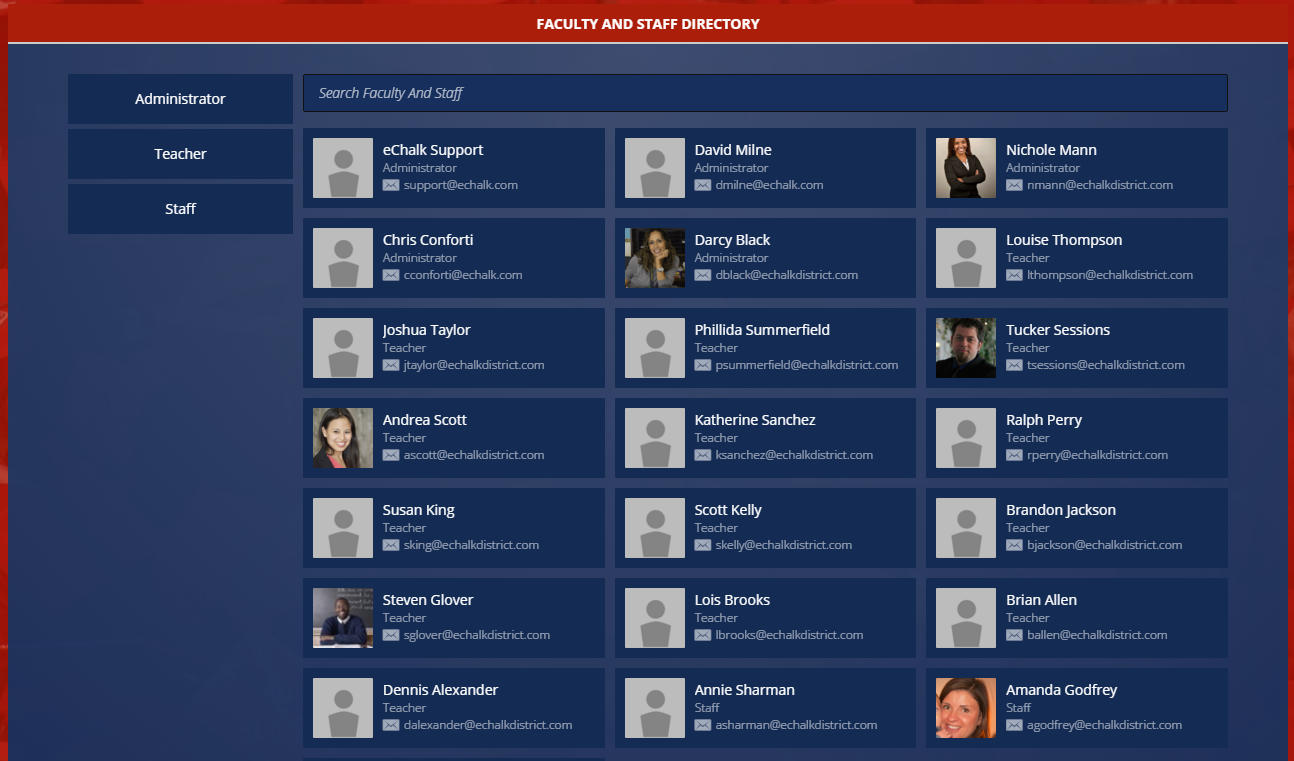 Find all your group, class and site calendar events in one personalized view. Customize your view to show events from one source or many, it's up to you! The aggregated calendar view is also available in Manage Class for all class sections.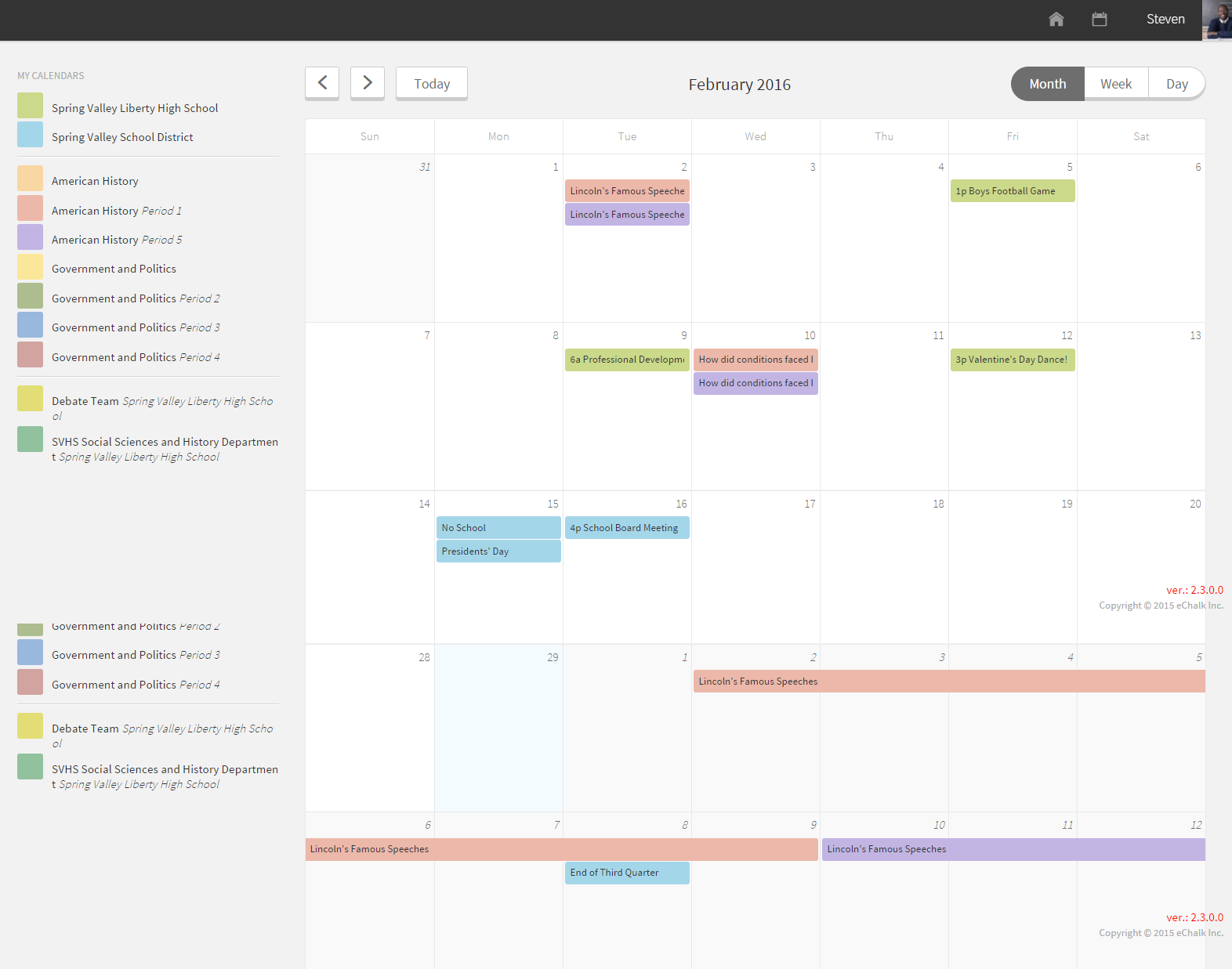 Single Event Blocks with Multiple Calendars Aggregated
Make things easy for your site visitors and users: take events from different calendars and publish them together in one event block and as one aggregated calendar (e.g. combine your school calendar, your athletics group calendar and your school board group calendar). The source calendar will be noted for each event.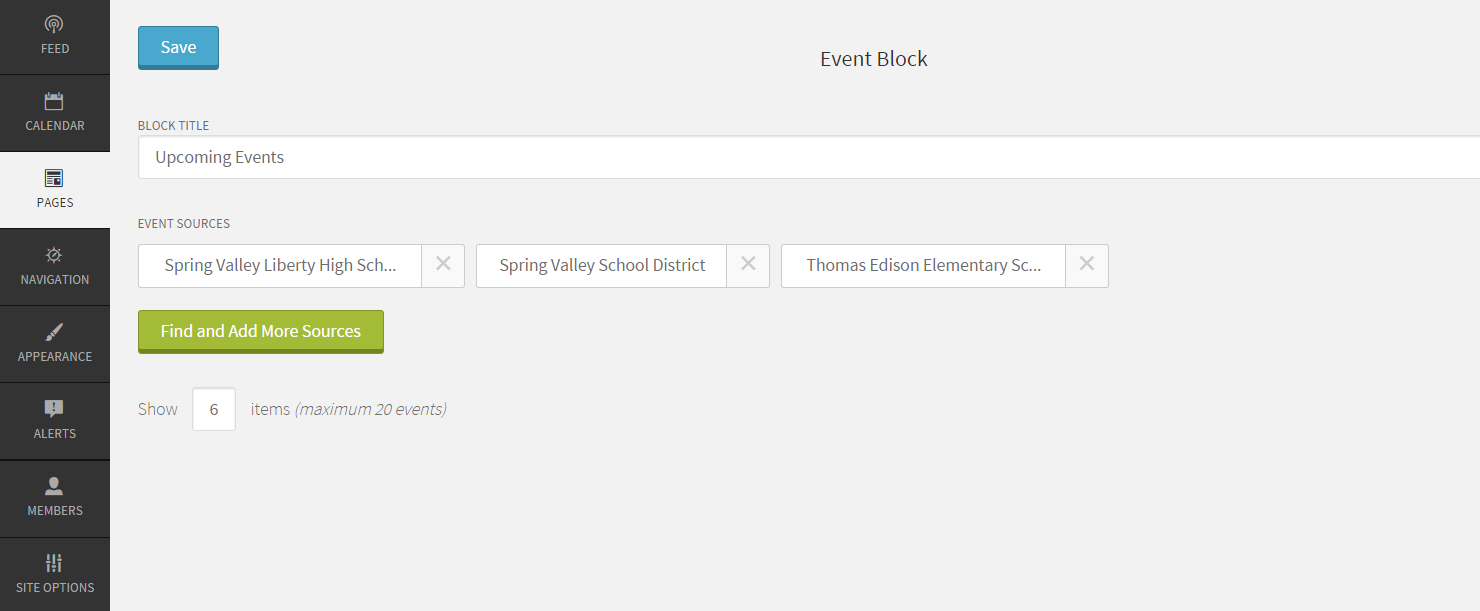 Single Feed Blocks with Multiple Feed Streams Aggregated
Another way to put information at your users' fingertips: take different feeds and publish them combined in one feed block. The source feed will be noted for each post.

With the new image tool in the link list block, you can easily add images to accompany your text links for better display, or remove the text altogether and just make the images your links. This is especially handy in site headers where you might want to include icon links to your social media sites or other tools.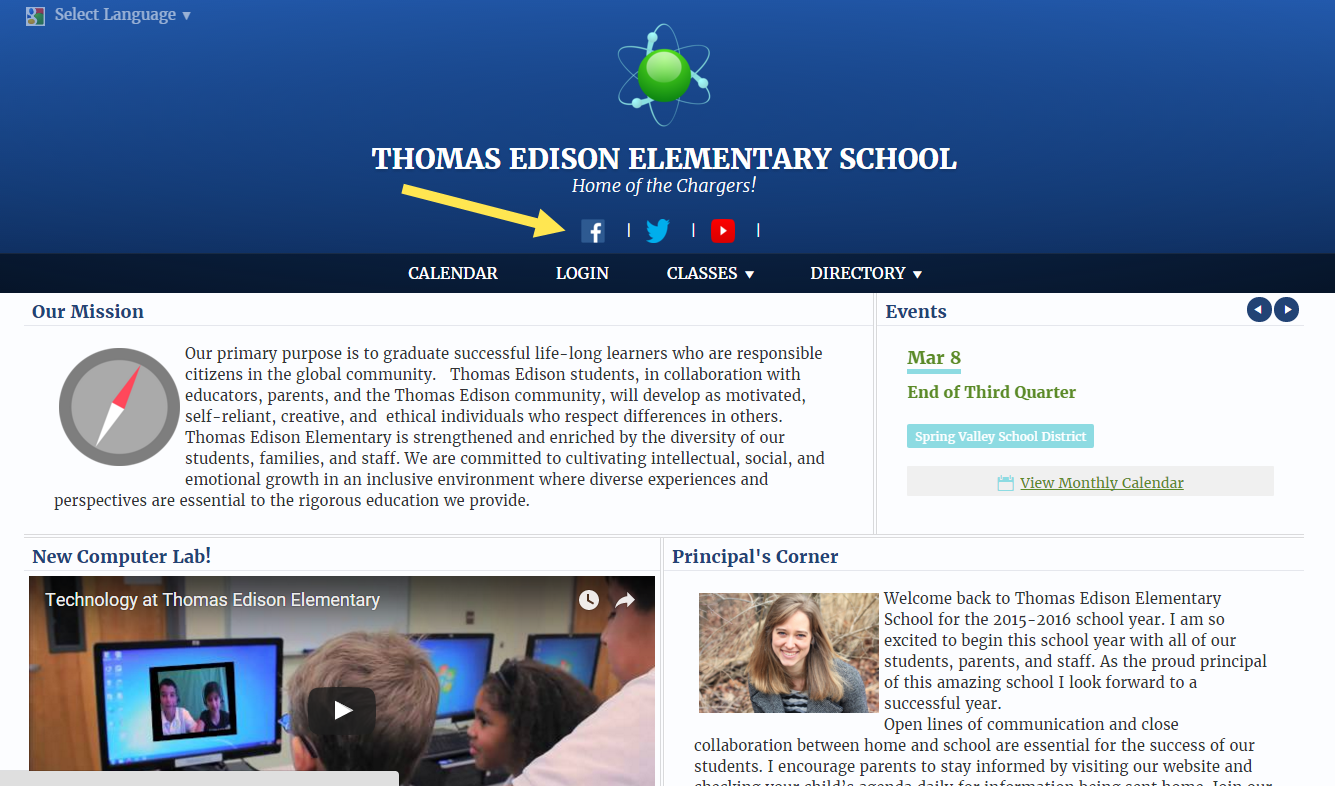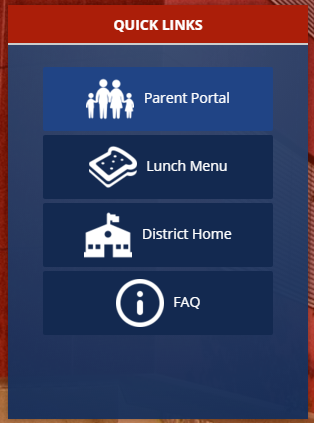 Autoplay for Embedded Carousel Image Galleries
Make your image gallery blocks and header images autoplay with transition timings of your choice with the new autoplay & timing settings.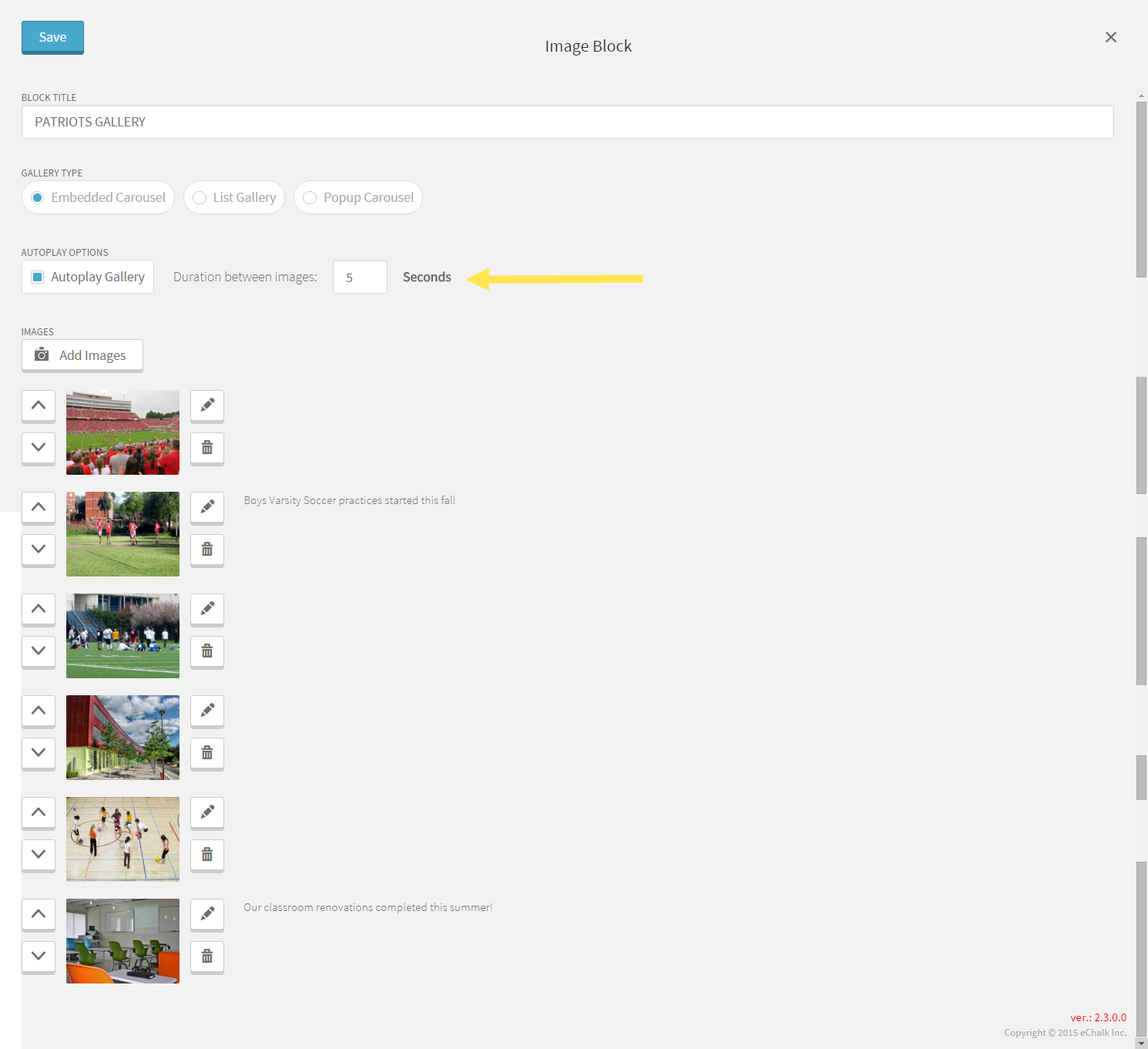 Google Translate for Your Public Site
Check one box to add Google Translate to every public page in your site so each can be translated into a user's language of choice.

Link Shortcut to Any Published Page In Your District
Easily link to any published page in your district (e.g. a class page, group page, sub page, etc.) from a link list or from site navigation. We'll show you your list of available pages when you create the link, you just select the page you'd like to add.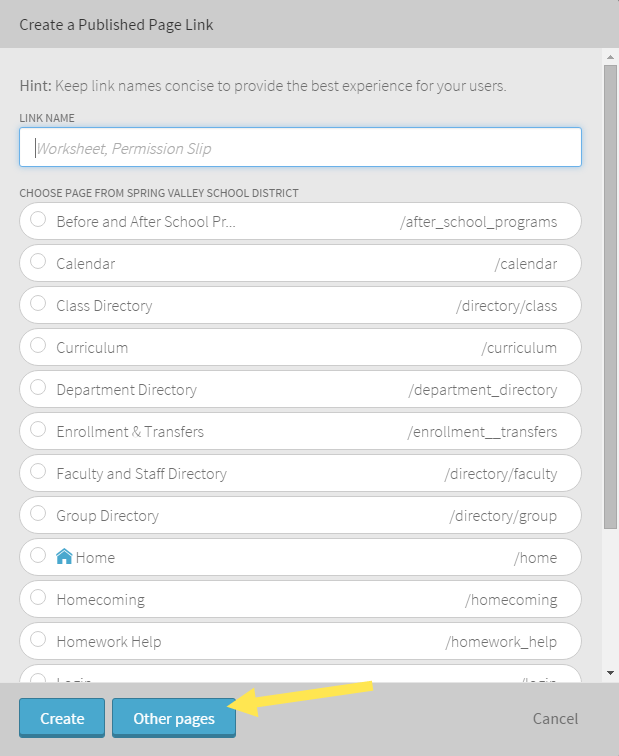 Google Analytics for Your Site(s)
Add your Google Analytics tracking codes to your site(s) to collect and analyze web analytics for continued usage reporting and site improvement.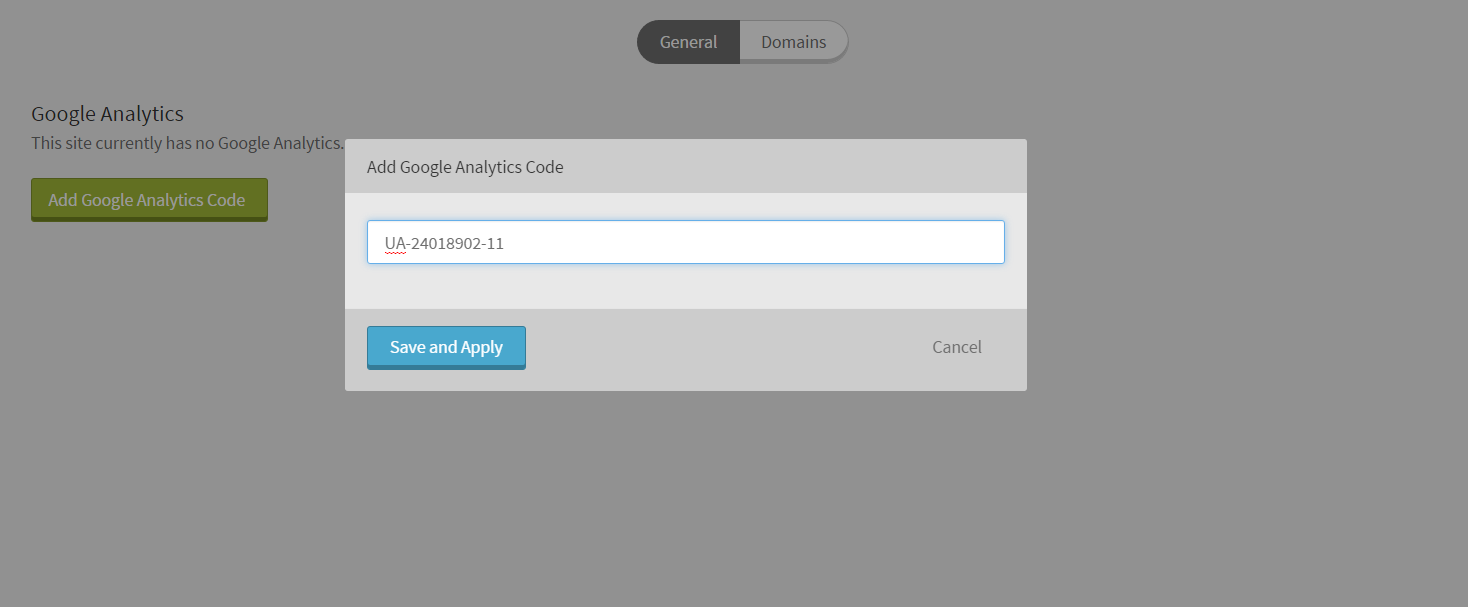 Customize that icon in your browser tab to match your site logo! When you add your customized Favicon, this also sets the image that will display when users add a shortcut to their phone for your site.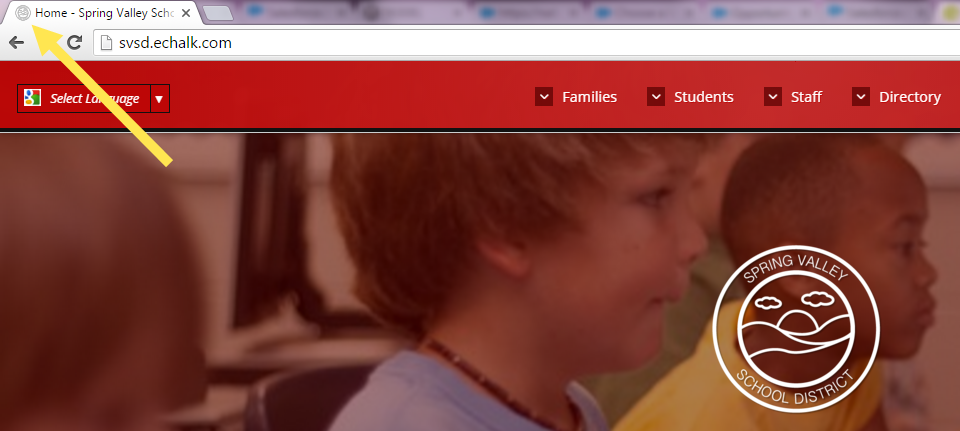 Other Enhancements
Many other enhancements are included with this release:
Improved user management flow and tools
Design improvements on our existing Brochure and News themes
Improved directory search within the application
And more! Watch the webinars to see it all in action!
View the new Spring release tools in use on our sample sites: